We all agreed that exceeding parents' expectations is the best way to improve student retention and referral. The nuXight Approach Makes It Easy.
Your school's reputation is solely determined by how much the parents like you. Traditionally, classroom management software has done only precisely that - manage the classroom; at nuXight, however, we don't offer classroom management software. Instead, we offer something far more significant. nuXight allows your teachers to generate periodic student reports in seconds with a few clicks, and send what looks like a manually typed, individually-tailored reports to each parent. We help you create a lot of happier parents for your school without requiring your teachers to work harder. This is the first software designed to have the school leader as the primary user. Never before have school leaders had access to such levels of transparency or visibility for the entire school and all its parents.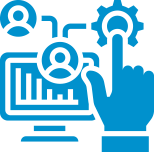 Internal Control
this is what every frustrated educator wishes he or she has as a school leader.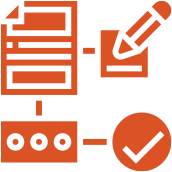 Visibility
this is what everyone wishes he or she has as parents of the students.
Today, teachers can control precisely what responsibilities to fulfill and what they want you to see. With nuXight, school leaders control it to ensure uniformity throughout the school. In addition, teachers only spend seconds on our app, so even if you are already using another classroom management software, nuXight will not disturb your existing process.

School leaders can establish a mandatory teaching standard on the nuXight platform for teachers, and reports teachers can deliver to students' parents - all requiring just a few clicks by the teachers. In complying with these standards, school leaders have a better, more holistic understanding of their classroom performance. At the same time, happier parents feel more involved than ever before and thus more confident that the school is helping their children in their education. Simply put, your parents know that your school excels when they can see your teachers become better teachers via periodic reports that other schools do not provide.