Unlike software tools today that only let schools send generic feedback to students unless teachers can afford to spend hours drafting customized feedback for each student, nuXight is a revolutionary software that empowers schools to craft individualized feedback for any number of students across their classes in just minutes, as opposed to hours.
nuXight allows schools to tailor their feedback to every student's individual needs and strengths in just minutes, not hours!
This is not AI because AI can make mistakes, but nuXight is always accurate!
Individualized feedback is crucial for student learning, as it helps students understand their mistakes and how to improve their work. It also helps parents support their children's academic progress. However, most teachers struggle to find enough time to write individualized feedback for all their students. This is where nuXight comes in.
NuXight is an innovative tool that allows schools to send individualized letters, reports, alerts, reminders, and more to each student in class without spending hours. With NuXight's easy-to-use interface and customizable templates, teachers can quickly create and send feedback tailored to each student's needs. This saves time and ensures that students receive the information they need to succeed.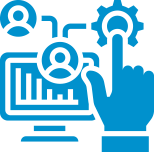 Internal Control
this is what every frustrated educator wishes he or she has as a school leader.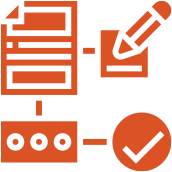 Visibility
this is what everyone wishes he or she has as parents of the students.
School leaders can establish a mandatory teaching standard on the nuXight platform for teachers, and reports teachers can deliver to students' parents - all requiring just a few clicks by the teachers. In complying with these standards, school leaders have a better, more holistic understanding of their classroom performance. At the same time, happier parents feel more involved than ever before and thus more confident that the school is helping their children in their education. Simply put, your parents know that your school excels when they can see your teachers become better teachers via periodic reports that other schools do not provide.