Writing individual student feedback is a massive undertaking for any teacher. For example, it demands 13 hours on 30 individual feedback, 25 minutes each.
Yet, most parents rarely get any personalized feedback from their teachers besides the regular report cards. How can schools overcome this difficulty?
Although teachers today are equipped with different technologies to connect to parents, none of these technologies can resolve the real obstacle, which is, the lack of time—introducing the Intelligent Feedback Management solution by nuXight. NuXight is a new technology that was born out of a school leader's frustration with writing entirely-different individual feedback without infuriating teachers. It helps teachers to create different personalized feedback for any number of students in minutes. It's 100% precise and trustworthy, unlike artificial intelligence. It's a game-changer for teachers, schools, and parents!
This new capability helps school leaders to set high-quality teaching standards throughout schools, stand out with nuXight and excel with teachers who show work ethic and dedication to students' growth, impressing parents like never before.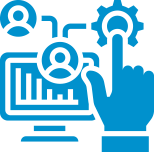 Internal Control
this is what every frustrated educator wishes he or she has as a school leader.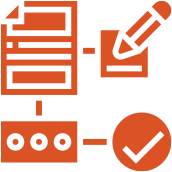 Visibility
this is what everyone wishes he or she has as parents of the students.
School leaders can establish a mandatory teaching standard on the nuXight platform for teachers, and reports teachers can deliver to students' parents - all requiring just a few clicks by the teachers. In complying with these standards, school leaders have a better, more holistic understanding of their classroom performance. At the same time, happier parents feel more involved than ever before and thus more confident that the school is helping their children in their education. Simply put, your parents know that your school excels when they can see your teachers become better teachers via periodic reports that other schools do not provide.